About Us

At the corner of Post Oak and Seven Locks Road lies the community of Seven Locks Baptist Church.
Read more...
Sundays
Open for Prayer ........... 9:15 AM
Bible Study (All Ages) .. 9:45 AM
Worship ...................... 11:00 AM
Childcare Provided
11845 Seven Locks Road
Potomac, MD 20854
301-279-9388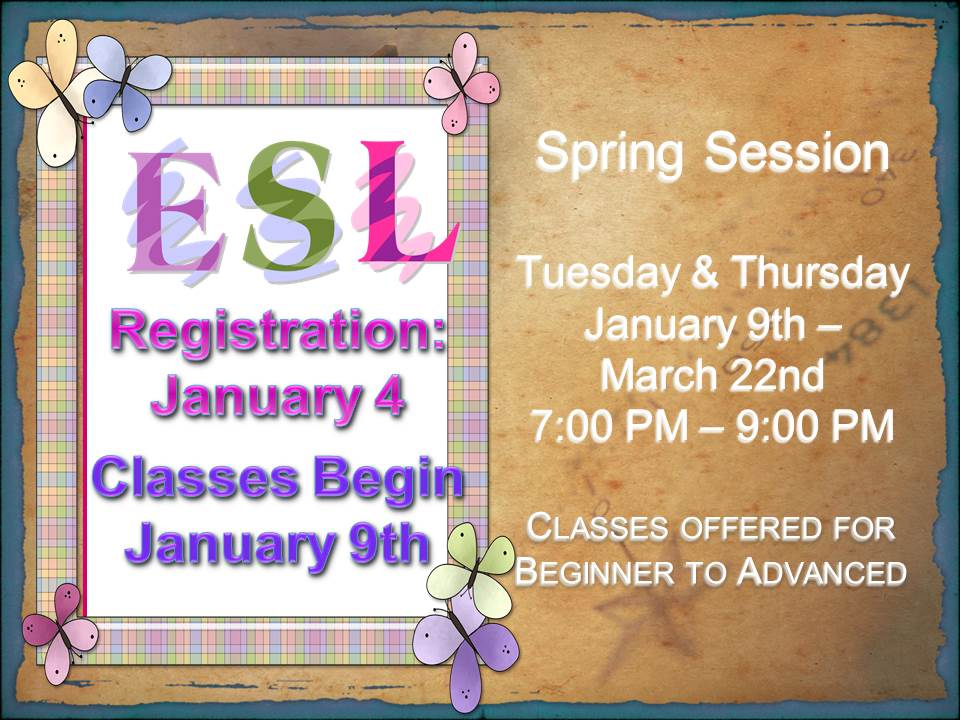 Once again we are offering ESL classes to the International adults in our community.  We have classes for beginners as well as for more advance students.  We do not charge for the English instruction but there is a $40.00 material fee each semester.
Our goal is to help the students become more proficient in English, so that they will be better able to function in our community.
Our lessons include vocabulary, pronunciation, conversation, reading comprehension, and knowledge of topics needed for daily living. Grammar, writing, and punctuation are not the main emphasis, but they will be taught as they relate to other class activities and homework assignments or as the need arises.
Classes meet two times weekly, on Tuesdays and Thursdays from 7:00 - 9:00 PM.

Encourage your international friends to register!